Microsoft released Windows 8.1 today, its first service pack update for Win8. As the first upgrade for Windows, and it will have a significant affect all new computers, tablet, notebook and phones manufactured and sold to consumers.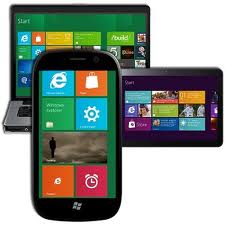 The significance about this update is that it will impact a virtual infinite number of devices that will use the Win8 technology such as electronic picture frames, eyeglasses, phones and much more, accessing the new technology,and the impact on design and manufacturer will last for several years.
This is because manufacturers wait until the first service pack of the software is issued before developing their products. The developers of these products are expected to spend $400 million in advertising alone to promote these products, and will appear overwhelming. It will dominate spending into the holiday season and beyond.
In fact, the release on Win8 is expected to trigger a new buying cycle expected to last for the next three years. The Win8 touch screen was one area of concern, many people didn't like and didn't use. Microsoft has agreed to add back the start menu, for those who want it, to handle this concern.
Another significant date will be April 14, 2014, where Microsoft will stop supporting Windows XP. Also, addition Office 2007 and before will no longer be supported by Microsoft after April 2014. Cloud based Windows 1-2-3 is available to provide a wide range of software options for those seeking to upgrade from older, obsolete programs.
This is also a good time for small businesses and consumers to take advantage of cloud-based programs that were only available to the largest of corporations, only a few years ago.
Please call or visit Liberteks for more information on Win8. Contact Larry Zimbler at 452-0550 x1 or visit www.liberteks.com.