Bring Your Own Device (or BYOD) is one of the latest IT trends that seems to bring win-win solutions to everyone, offering employees the chance to get the new pieces of technology they need while letting companies save on hardware costs. But, will it really cut your technology budget, or will the challenges and details involved in BYOD make it more trouble than it's worth?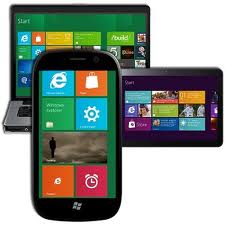 The reality is that there is a possibility for both, and a lot depends on your business and circumstances. To see why, consider the way most BYOD programs work. With a BYOD scheme in place, a company typically doesn't provide things like tablets, cell phones, or laptop computers. Instead, employees purchase these on their own (sometimes being refunded a portion of the cost by the business) and then integrate them into company networks, etc. That way, employees can get the newest version of the iPad that they've been wanting, for example, without the company shelling out for new hardware every year.
New BYOD Technology Also Means New IT Costs and Expenses
In theory, that sounds like a great way to keep employees happy, get your team using the newest technology, and save on overall upgrade costs. In reality, though, there can be a few common and important shortcomings of a BYOD system:
 When employees are given the discretion to upgrade their own technology, some will do so very often, and others will almost never make the jump. Depending on your expense policy, this could make the plan very expensive, while making it tough for your IT team to keep systems compatible with all the technology being used.
 Naturally, there is the potential for abuse, where employees purchase technology for home or personal use and have the business reimburse them. Although these situations are rare, the more employees you have, the more you can expect to lose.
 Not all employees will favor the same brands, models, or even versions of different pieces of technology. That means you always have new tablets, computers, smartphones, and other equipment being used, which is likely to result in more IT support being needed. So, although you might save money on hardware, you could pay more for ongoing IT maintenance.
 And finally, your company may have policies about encryption, privacy, and automatic backups that employees won't like or won't adhere to, especially if their work devices also contain personal data, family photos, financial records, and so on. This could put the security of your business's information at risk, particularly if a device is lost or stolen.
The Bottom Line on BYOD
So, does all of this mean that BYOD isn't a good idea for your business? Not necessarily. Some companies, and their employees, do very well with BYOD. The key detail is that they have a good plan and common-sense policies in place to make sure that it doesn't become an out-of-control program or expense.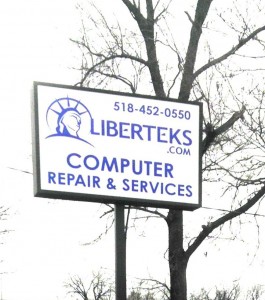 There are many misconceptions about BYOD, to find out more and to see if it could be right for your business, call our team at Liberteks today and arrange for a free consultation. We'll be happy to walk you through your technology options and give you the answers you need.
Tags: BYOD, mobil, tablets, technology budget